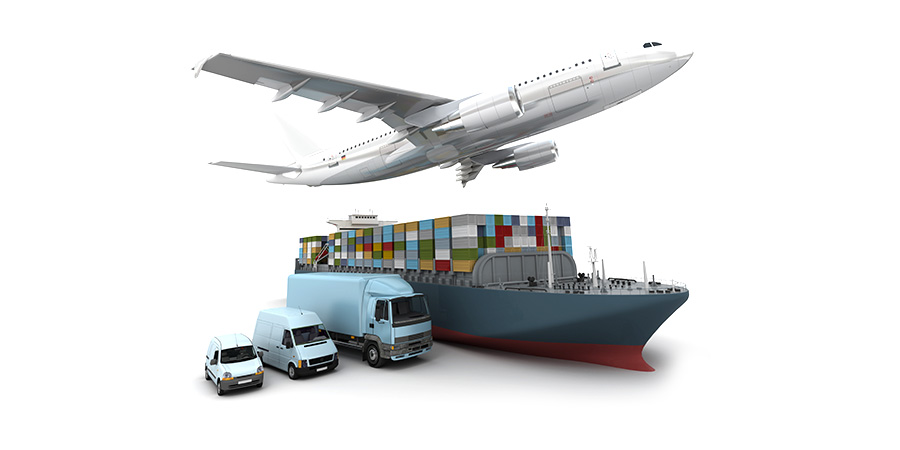 Air Fright
The air medium takes maximum pride as a value enhancer in the transportation of goods.
DPPS offers air transport services of all airlines at competitive rates. Our freight division makes right combinations in tune with the customer requirements, thereby delivering maximum efficiency at low cost and speed.
You will enjoy the same level of services and ethics that come from experienced professionals. We at DPPS offer a reliable national, international synchronised sea-air transportation facility executed with highest degree of security, reliability and optimum loading capacity. We do all type of air shipments at all airports with prompt services.
Land Fright
Trucking and forwarding transit cargoes is increasing now-a-days, and we facilitate easy movement of goods such that, they reach their destination at the earliest.
There's no place that we cannot deliver. No matter how large or small the type of shipment is, we operate a versatile fleet of vehicles that comprises of LCVs, trucks, Containerised Vehicles, Low bed/High Bed articulated trailers, purpose cranes and forklifts.
Under a single managerial system, DPPS manages the delivery of goods and provides door-to-door service anywhere and everywhere. Our main objective is to deliver the right product in the right quantity, at the right condition, at the right place and at the right time, for the right customer at affordable and appropriate cost. We cater to all segments of the industry that include engineering, electronics, petrochemicals, and more…
At each step, your consignment is monitored and followed with the help of modern communication techniques, to ensure that there is no mishandling or loss of goods during the transit.